When it comes to social media marketing, there are two main strategies: paid social media and organic social media.
To maximise the benefits of social media marketing, companies can develop a comprehensive strategy that integrates both paid and organic social media tactics.
Put simply, organic social media refers to any social media activity that is not promoted through paid advertising. This involves the use of free social media tools to build and engage with an online following.
On the other hand, paid social media refers to any social media activity that is influenced by your advertising budget. This can include sponsored posts, paid promotions, and other forms of paid advertising on social media platforms
In this article, we'll go into paid and organic social media in more detail. Additionally, we'll explore the advantages and drawbacks of each approach. By the end of this article, you'll be able to make informed decisions about how to leverage them for your business.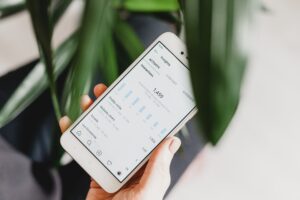 What is Organic Social Media?
Organic social media refers to the process of creating and sharing content on social media platforms without paying for advertising. 
This content can include posts, images, videos, stories, and other forms of media that are created to engage with your followers and build brand awareness. 
The goal of organic social media is to attract and retain an audience by creating valuable and engaging content that your followers will want to share.
Benefits of Organic Content
The main benefit of organic social media is that it's free. You don't have to pay for advertising, which means you can reach your target audience without spending any money. 
This is particularly significant for businesses that lack a team to manage a paid campaign efficiently or have a restricted budget to work with.
Indeed, consumers tend to perceive organic content as more authentic and reliable than paid posts. So, incorporating organic social media marketing into your strategy can enhance your credibility, reputation, and brand awareness. 
One of the significant benefits of organic social media is that it enables you to engage directly with your audience. Social media platforms provide a direct line of communication with your followers, allowing you to interact with them personally. 
You can address their queries, respond to feedback, and share information with them, thereby building trust and rapport. 
This approach is an effective way to connect with your audience, resolve their concerns, and establish a loyal customer base. However, it's worth bearing in mind that on most platforms, it's difficult to achieve substantial results without paid advertising.

Tips for Organic Social Media Success
To be successful with organic social media, you need to create engaging content that resonates with your target audience. Here are some tips to help you create effective organic social media content:
1. Know your audience: Before you create any content, you need to know your target audience. 
You might find social media listening tools useful for this, such as Hootsuite Insights, Sprout Social, Brandwatch, or Talkwalker. 
These tools can track your mentions, monitor trends, and identify what your potential customers are talking about right now.
2. Create Innovative and unique content. Fresh content ideas have the potential to set your brand apart from the rest and drive engagement on organic social media.
Unique content ideas can help establish your brand's personality and voice, making it easier to connect with your audience on a deeper level that is more relevant to them.
3. Keep on top of your analytics. Tools such as Meta Business Suite and Twitter Creative Studio are great resources for analysing the performance of organic social media content.
This allows you to better understand what resonates with your audience and create organic content that is more likely to generate similar results.
4. Jump on popular trends, hashtags, and new features. When you use popular hashtags, you are making it easier for potential followers to find your content. 
By using trending topics, you can also show that your brand is current and in touch with what's going on in the world. 
Moreover, many social media platforms introduce new features frequently, and by utilising them early on, you can grab the attention of your audience and potentially even go viral. 

What is Paid Social Media?
Paid social media refers to the process of paying to advertise your content on social media platforms. 
This can include promoting posts, creating sponsored content, or running targeted ads. 
You can customise what your end goal should be when using paid social media. There are numerous options; for instance, it could be to reach a wider audience, and generate more leads, sales, website traffic, engagement or brand awareness.
Benefits of Paid Content
With organic social media, the reach is limited. So, if you want to stand out, paid social media is a must. With paid social media marketing, you can broaden your audience reach and target customers who may not have been accessible through organic methods. 
By casting a wider net, you can increase your overall visibility. This attracts new consumers and increases your social media following. So, paid social media is particularly beneficial for businesses looking to expand their customer base and gain more brand recognition.
As well as reaching a wider audience, you'll be able to target who exactly will see your posts. 
Additionally, the analytics and tools available allow you to measure the success of your paid social media content. This is something that is very limited with organic social media
Furthermore, various social media platforms provide the option to target ads according to the users' behaviour. For instance, using Meta Ads Manager, if a user views a particular webpage or product, you can retarget them with an advertisement related to that experience.
As such, this feature helps to bring potential customers back to your purchasing funnel and boosts conversion rates.
Tips for Paid Social Media Success
To be successful with paid social media, you need to  create ads that are tailored to your target audience. Here are some tips to help you create effective paid social media ads:
1. Set clear goals. Do you want to increase website traffic, generate leads, or boost sales? 
Each objective requires a different approach. Use analytics tools like TikTok for Business and Facebook Insights to track progress towards your goals.
2. Use the right platforms. Each social media platform has its own strengths and weaknesses. 
For example, platforms such as LinkedIn are more suited for B2B ad campaigns than platforms like TikTok. Use platform-specific tools like Meta Ads Manager and LinkedIn Ads to create and manage your campaigns.
3. Test and optimise. Paid social media campaigns require ongoing testing and optimisation. 
Experiment with different ad formats, targeting options, and creative elements to see what works best for your audience. Use A/B testing tools like Facebook's Split Testing to compare the performance of different ad variations.
4. Monitor your ROI. Measuring your return on investment (ROI) is critical to the success of any paid social media campaign. 
Use analytics tools to track conversions and revenue generated from your ads. Calculate your ROI by dividing the revenue generated by the cost of the campaign. If your ROI is low, adjust your targeting, creative, or offer to improve results.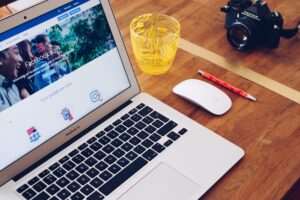 Paid vs Organic Social Media: Conclusion
In conclusion, a successful social media marketing strategy requires a deep understanding of the target audience's interests and demographics. 
Accordingly, both paid and organic social media marketing play important roles in a comprehensive approach. While paid social media can both attract new customers and re-target existing clients through custom audiences, organic efforts can nurture long-term relationships with existing ones.
Nowadays, we recommend that businesses have at least some advertising budget. This is because they might find their results to be too limited by organic efforts alone. Paid social media is a cost-effective way to increase brand awareness and attract new customers, and can provide measurable ROI.
In order to optimise your social media marketing, consider hiring a professional to manage your campaigns for you. 
With the right mix of paid and organic content and the guidance of an expert, your business can thrive on social media. If you'd like to book a free consultation with us to see how we can help you, please get in touch with us here.