With the current generation consistently delving into more video content for their entertainment and educational needs, more and more people are starting to look towards building their YouTube audience, whether that is from a business side of view or general personal use.
According to the BBC, over 29% of young kids want to grow up to be YouTubers, and with over 3.7 million new videos uploaded to YouTube every day, it is becoming ever more difficult for the current and next generation to build a YouTube audience.
In this article, we will give you the best possible tips to help build your audience and get you on the ground running to building that successful YouTube channel. 
1. Pick the correct niche for your YouTube audience
With over 3.7 million videos uploaded every day, there is content created for every possible niche, so no idea is unusual, you just need to pick your niche.
Firstly, you need to ask yourself and answer a few questions 'What are your interests? Could I make videos on that subject? 
Producing videos is a tough grind and a more difficult struggle than most first imagined. The biggest mistake anyone can make starting out is making content you think will get views and remains far from their interests. 
Yes, you may get views, but eventually, you will get burned out, and the audience will notice this, as naturally, you won't sound authentic in your content. You need to produce content that resonates with you, and if it comes across as a passion, this will be displayed through your content to an audience that enjoys your niche and, therefore, the audience will enjoy the passion you have for the subject and stick around.
2. Keep up a consistent uploading schedule
We have all heard of the YouTube grind. All YouTube creators experience the consistent struggle to keep thinking of content ideas, set up the equipment, copyright a script, film the content, edit and create the thumbnails on a daily basis as well as manage their personal life. 
However, if you want to be successful on YouTube just like them, you need to treat this as it is, a job. Every story has started in the same position as you, and to make it a success, you would need to consistently spend time producing quality content. 
Most famous YouTubers start with little success until, eventually, they found an audience that would not only enjoy their content but also go on to share it with their family and friends. 
Sticking to a consistent schedule for yourself not only allows you to produce more content but also builds trust with your current audience. It helps massively with repeated audience members as they will then know when to look out for any new videos.

3. Consistently make improvements to your current videos
With YouTube, there can be many different reasons why your content might not be receiving the results you are after. Whether it is a video that is in production or one that is currently uploaded, you need to consistently review your analytics and keep updating the content strategy to ensure your video gets in front of the correct people. 
To increase the chances of visibility and the click-through rate of your video, you need to;
Insert your keywords in titles and descriptions  –

YouTube is also a search engine, so the same rules for Search Engine Optimisation (SEO) also apply to YouTube. Ensuring your key search term/keyword is in the title and description will alert Google that this content is related to the search term and therefore rank the video for it. 

Optimising your video description for your audience –

You need to also include links to your previous videos and other social media platforms. It will help you connect better with your audience, as they will know where best to find you to interact with you. YouTube chapters are also a brilliant use of the YouTube description. Simply adding time stamps in the description with titles will help your video not only rank because of its relevancy but help your audience navigate through your video more efficiently. 

Tagging your video with related search terms –

YouTube will allow you to add tags to help summarise your content. It is recommended that you add 6-8 tags to every video.

Categorising playlists for your videos

– Categorising your videos will help push out any related videos to your audience. If, for example, you create a 5-part series to help your audience build their fitness, creating a playlist will help them find the next part of that series, as YouTube will automatically play them the next video. Every content creator needs to treat every idea as a potential television series and see how they can build multiple episodes for it to create its own individual playlist.  

Uploading an eye-catching thumbnail –

As well as getting your video ranked in the search, you need users to now click on your videos. One of the most important aspects of the video to gain clicks is your thumbnail. Every creator needs to try and create an eye-catching thumbnail, otherwise, the user will just scroll past your video. 
You have probably seen everywhere, people pulling emotive faces for their thumbnails, and that is because they work because they tell the story. 
Famous YouTuber Mr Beast, with over 148 million subscribers, has completely mastered the skill of creating a complete, eye-catching thumbnail. Every one of his thumbnails tells the story of the title and context while also gripping the audience's attention with highly professional graphic design. 
This is not to say you need a professionally designed thumbnail, you just need to put emphasis on creating a thumbnail that would work best for you, your audience and your content. For any video that isn't performing well, you should always be on the lookout for improving the thumbnail, as YouTube allows content creators to re-upload the thumbnail, even when the video is live. 

4. Get involved in your community to build your YouTube audience
Now you've uploaded your videos, waiting for the analytics to come in and wondering what to do next. Well, it doesn't stop there. You need to make a name for yourself in your niches community. It is important to get involved by not just focusing on your content but watching others in your niche.
Creators need to always analyse other YouTubers to understand their positives and reflect on how best they could implement them in their content. What we personally suggest would be to comment and like other videos in your community. As your comments are public, the audience on their video is likely to see the comment that you have written. If they see that comment, there is a chance they could view your profile and start watching your content as well. 
A strategy we would recommend is subscribing to all related content creators in your niches community and then enabling the notifications so whenever they next upload a video, you can be alerted straight away. We would then comment as soon as possible and write something witty or relatable to the content in the video. With only a few current comments, your comment is likely to get noticed and hopefully get likes. The main goal is to get as many likes on your comment. YouTube showcases all the top comments on the first page, so if your comment makes it in there, this will be high exposure for your channel to a new set of audience in your niche.  
5. Promote your content on other social media platforms
YouTube's audience is not just on YouTube. There is an array of different platforms they're active on that you need to look to promote your videos to, with other social media sites being your best bet. 
Social media is very expansive and offers a wide range of different platforms you can market your videos. According to dataresportal, YouTube is only the 2nd biggest social media platform, with Facebook taking the top spot with over 2.9 billion monthly users. Others on the list boasted a total number of 12 billion monthly users. It is highly beneficial to promote your content on most of these social media platforms to increase your chances of exposure.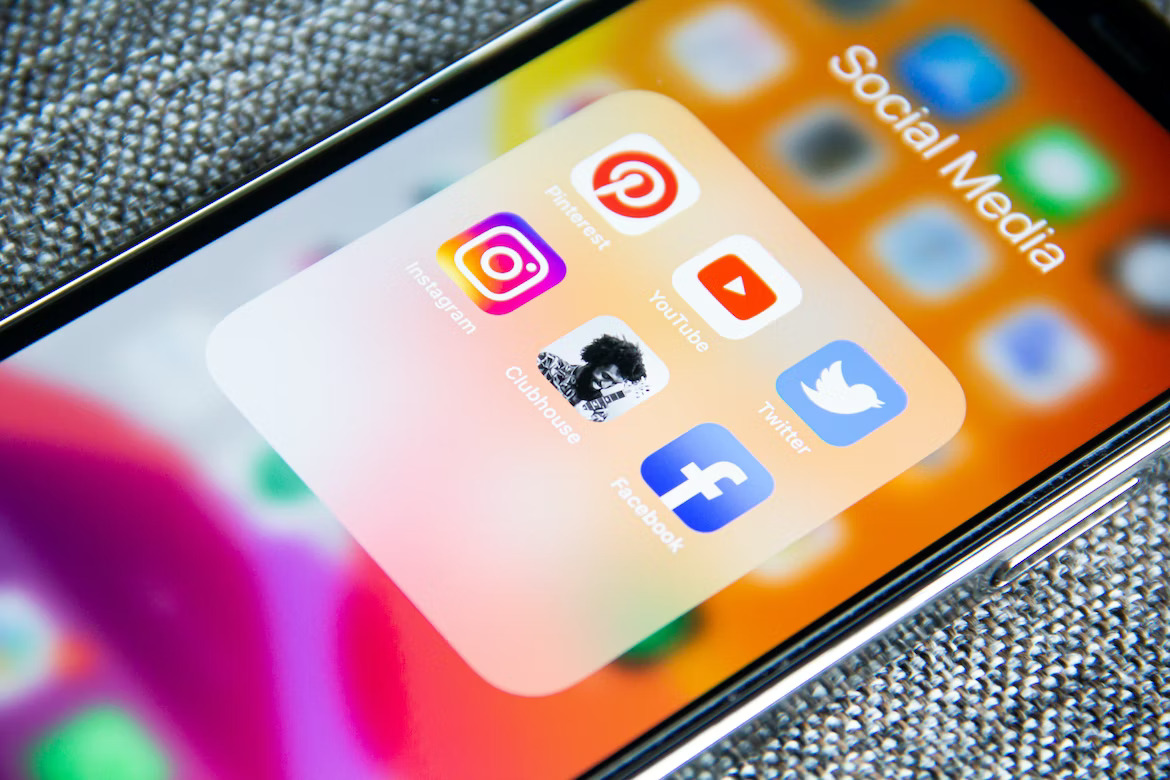 Many YouTubers post an update on their other social media platforms to inform their audience they have uploaded a video. As their audience is not always on YouTube, it is a great way of informing them when they have next uploaded a video.
YouTube creators don't rely purely on their YouTube content and try and build a following for themselves on other social media platforms. Social media is very much a cycle, so if you don't find the set audience on YouTube, you will find them on another platform and will have to produce content they like. Once you have built that trust with them on other platforms, you can then try and convince them to watch your YouTube videos.
You check out more information through our article '5 Ways To Build Awareness On Social Media' to find out how to increase your brand awareness on other social media platforms. 
Building your YouTube audience: Conclusion
In conclusion, YouTube is very tough to build an audience. It does require a lot of hard work and planning to ensure you become a success on the platform. 
It does, however, reap a lot of benefits once you become a success. Many YouTube content creators are part of the monetisation scheme set up by Google that pays them for making content. 
YouTube is a very successful occupation, with millions of people across the world creating professional content for a full-time income. To become one of these successful YouTubers making content for their full-time jobs, you will need to put the time and effort into establishing what works best for you and your content to build your YouTube audience.