Social media is a great marketing tool that allows organisations to distribute information, engage, and interact with their followers. With Halloween only around the corner, it is the perfect time to indulge in the spooky season by creating a simple Halloween campaign.
A Halloween social media campaign is ideal for increasing your engagements, growing your following, increasing website traffic, and boosting sales. In the past, many organisations have used Halloween themed social media campaigns to significant effects, such as LG and Burger King.
Suppose you are struggling to develop a campaign idea or running out of time to establish one. This blog will give you four simple Halloween social media campaigns that you can implement and adapt to match your business and the sector that you operate in.
Before selecting your campaign
Before selecting a spooktacular social media campaign, there are a few changes that you should make to your social media pages to immerse your business into the Halloween season further. On each social media platform you own, change the profile picture and banner into something related to Halloween, such as adding cobwebs or a pumpkin. These small changes could attract and entice your followers to interact with your up and coming campaign.
Campaign idea one – Name the monster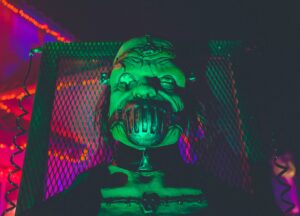 The first simple Halloween campaign is to name the monster. A big part of Halloween is the monsters and spirits. To start this campaign off, get an unlicensed image of a monster or create one yourself and post it to what social media platform you would like to run this campaign. Ask your followers to comment a name for the monster, and the winner gets to win a prize. The winner's prize can be of your choice, but some examples are a discount code, free shipping, or a surprise care package.
Campaign idea two – Pumpkin carving contest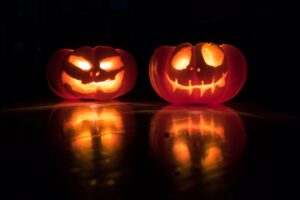 The second simple campaign is a pumpkin carving contest. A contest is a fantastic way for you and your followers to have fun. It allows people to use their creativity and craftsmanship. To start this campaign off, you first need to decide what direction you want this to go as there are two different ways. The first way is by selecting the scariest pumpkin carving, and the second is picking the funniest. Additionally, you could choose both, but this is entirely up to you. Once decided, carve your pumpkin and post it on the social media. Ask your followers to post a picture of their own carved pumpkins by tagging you and using a specific hashtag so that you can easily find them. However, just like the first campaign idea, you need to give your followers an incentive, and this can be done by providing the winner or winners with a prize of your choice.
Campaign idea three – Costume contest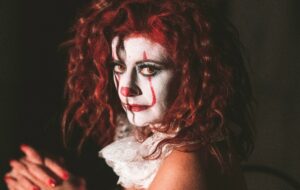 The third simple campaign is a costume contest. Dressing up for Halloween is the epitome of the whole occasion. Just like the pumpkin carving, having a costume contest is an excellent way for your employees and followers to have some fun and show off their creativity by dressing up as their favourite characters from tv shows or books or just by dressing up as scary as they can. 
To start this campaign, find employees or brand ambassadors to dress up and post a picture of themselves on social media. On the post, make sure to ask your followers to take photos of themselves. Furthermore, ensure that you mention the rules of the contest. The rules for this campaign are straightforward to follow. They post a picture wearing the costume, tag your business, and use a specific hashtag. This will allow you to quickly identify the entries and make it easier to select the winner for the prize. This type of campaign is excellent for picking multiple winners.
Campaign idea four – Guess the number of treats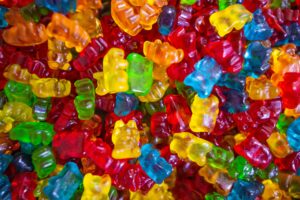 The fourth and final simple Halloween campaign for social media is to guess the number of treats. This campaign is the easiest and the most uncomplicated campaign to run as it involves very little planning. To start this campaign, all you need to do is fill up a box with a specific number of sweets and chocolate. Post a picture of it via social media and ask your followers to guess the number of treats in the box. The person who guesses correctly wins a prize. You could also give out smaller treats to followers who came close to saying the correct amount. 
Final thoughts
Halloween has become an important occasion in every business calendar due to its power to create buzz around your business. It can help to increase engagement with all of your followers, gain new followers, and boost your social media presence. The four campaigns listed above can be implemented very easily, and they can help you achieve the aforementioned. When selecting the campaign, make sure that you choose or adapt the right one that matches your target audience.  
If you think there are more Halloween social media campaigns, we'd love to hear about them. Make sure to leave a comment below.