The idea of a brand having a personality probably seems a little absurd at first. Brands are simply the face of a business: they are not living, conscious beings. 
So why, then, do we feel like we know them – their characteristics,  likes, and dislikes? That's because the team behind the brand has developed a nuanced personality for their social media channels.
So what exactly is a brand personality?
In simple terms, a brand personality is a series of human traits that can be assigned to a specific brand.
This is created through whatever content the brand creates and publishes to its audience. It can range from reels on Instagram to sarcastic tweets on Twitter, or even wider marketing campaigns.
Of course, the brand personality that is created on social media has to be consistent with your wider brand strategy. For example, creating a serious or formal tone on social media for a brand that has a bright, colourful, and playful website will probably do more harm than good. So, consistency is paramount.
How is a brand personality created?
What is it about brands' online presence that makes us feel that we 'know' them? For instance, let's think about supermarkets. When you think about Aldi, you probably think of a playful, 'cheap and cheerful' brand. You might think about their spirited swipes on Twitter at M&S or their cute 'Kevin the Carrot' mascot. 
By contrast, if you think about Waitrose, much more sophisticated and serious connotations come to mind. You're probably thinking about their luxury food ranges, or their more formal presence on social media.
This is what is so powerful about a brand personality. It gives potential customers a pre-conceived idea about 'who' the brand is, whilst allowing businesses to finetune their customer base by understanding the characteristics of their audience and mirroring them in the content they create.
Examples of brand personality
To make it a little clearer, let's look at some case studies of social media content that sets the tone for a brand's personality.
Domino's Pizza UK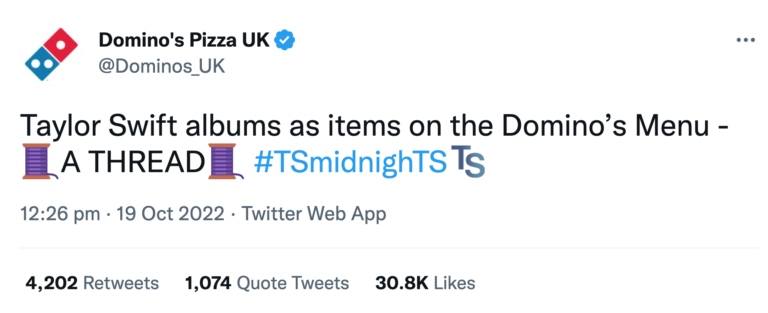 This tweet from Domino's Pizza UK is a textbook case of how to capitalise on a current trend to drive results. The results are clear –  this tweet got over 30,000 likes. 
They tweeted this at midday on the day that a new Taylor Swift album was released, which was subsequently trending on Twitter. 
Already, we can see parallels between the people following this trend and the audience that Domino's is trying to reach: mostly Gen Z and millennials with disposable income.
Additionally, by using their thread to highlight their different food products, they're pretty much putting their menu in front of an audience of thousands of potential customers – all of them are more than happy to scroll through and engage since they're interested in this trend. An absolute masterclass in coalescing a brand personality with the latest trends.
Dior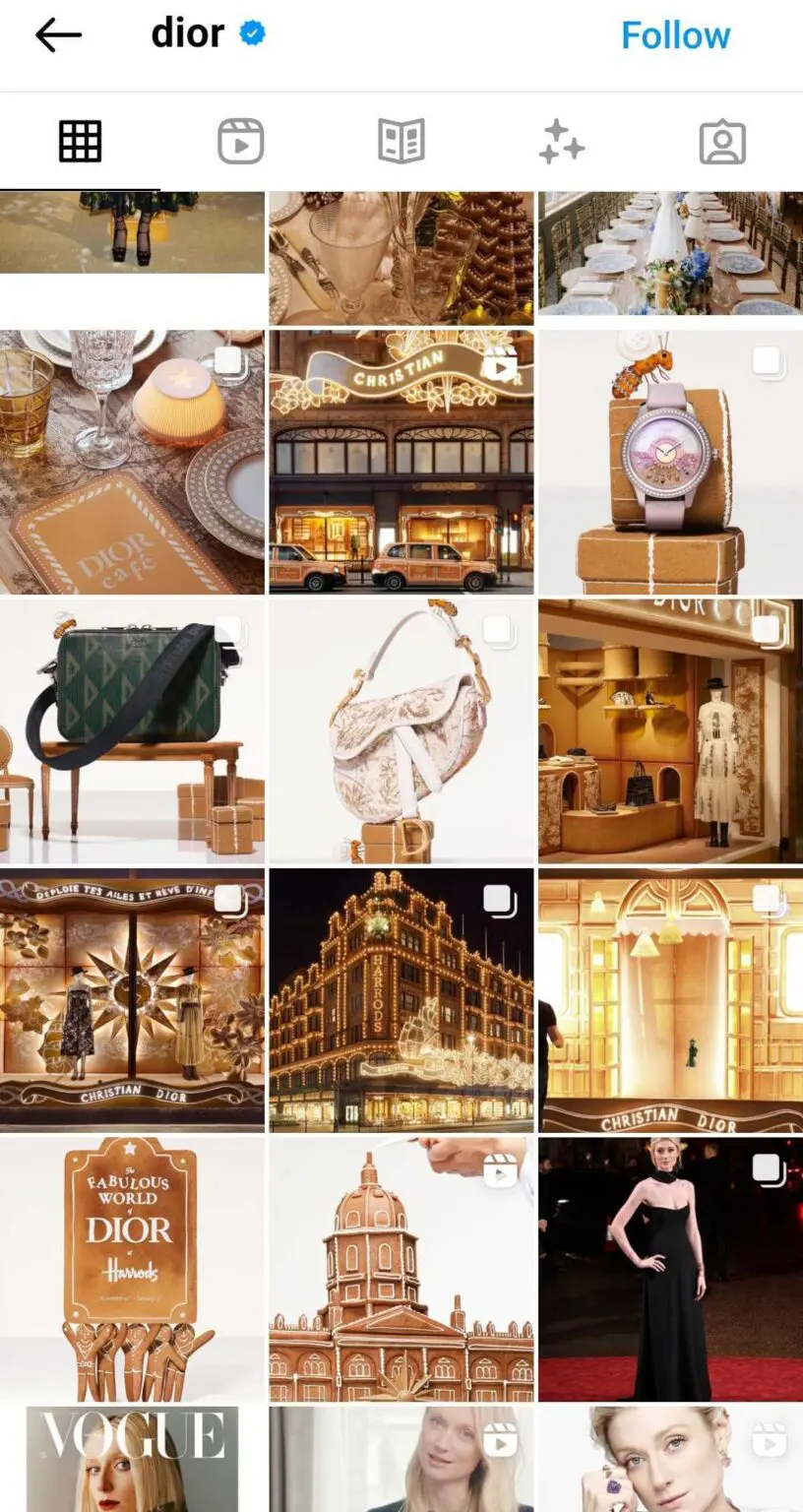 You're not going to find Dior posting a thread of their products as Taylor Swift albums.
Dior's Instagram grid exudes luxury, elegance, and sophistication. This is just as well, as these are exactly the kind of traits they want to portray – since these are the traits that coincide with those of their target audience. 
Capitalising on trends in the same way that we saw above with Domino's tweet just wouldn't work for Dior. They're an established, ultra-high-end brand. As such, they know that don't need to jump on the latest trends: they already have a captive audience. 
All they need to do is keep them engaged; which they do well, with an aesthetically-pleasing feed consisting of multiple posts every single day. 
Aldi Stores UK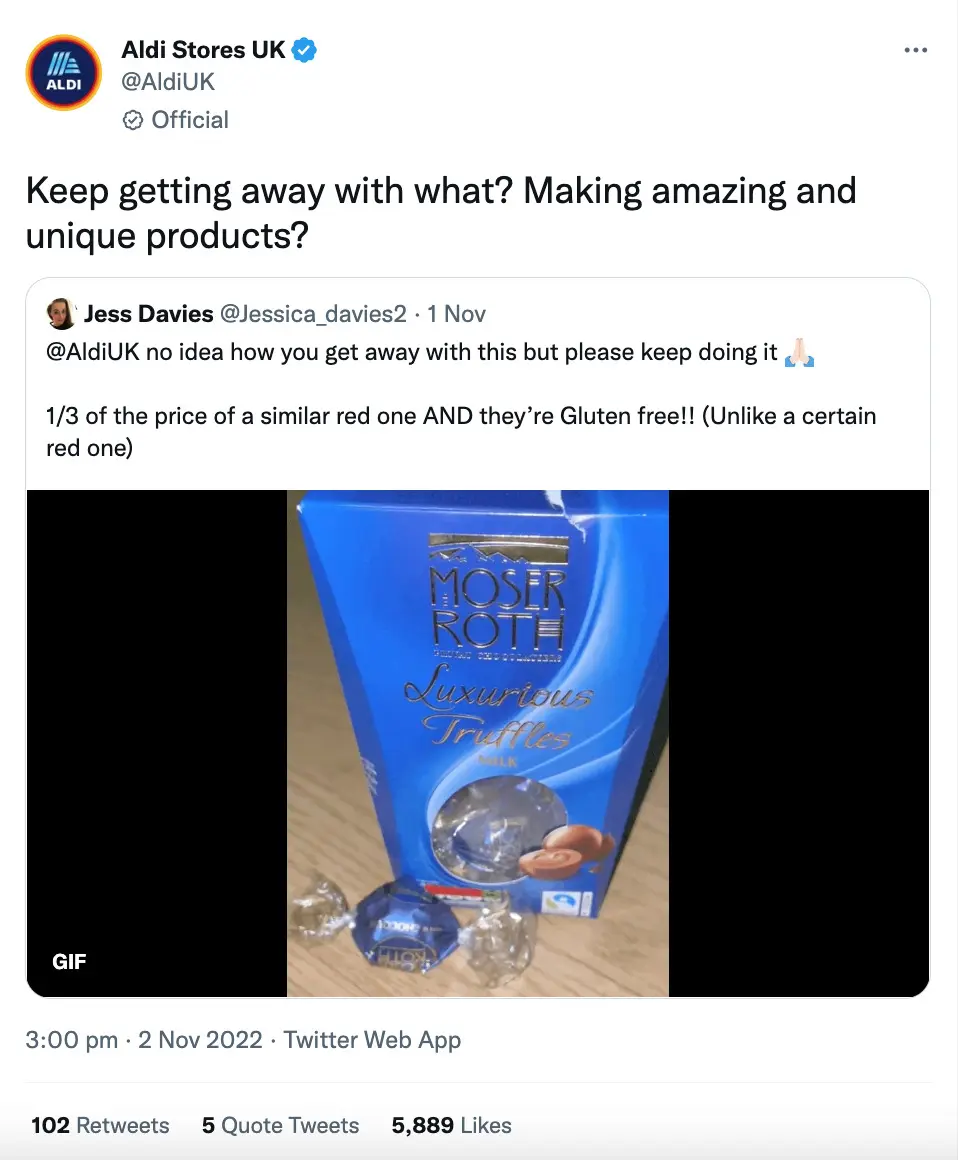 Aldi is a great example of how a supermarket can resonate with its target audience successfully. That's largely because of the wonderful brand personality they've created for themselves on social media.
Their engagement rates for every post are really high because they know exactly what their audience wants to see. Their feed is full of brazen responses, bold jokes, and sarcastic tweets, just like the example above.
Pushing the boundaries and diverging into informality isn't for every brand – but for Aldi, it's working really well.
Brand personality mistakes to avoid
Now that we've seen some of the best examples of brand personality that social media has to offer, let's take a look at some of the posts that didn't fare so well. Why make mistakes when other brands have already made them for you? After all, nothing goes unseen on the internet.
Burger King UK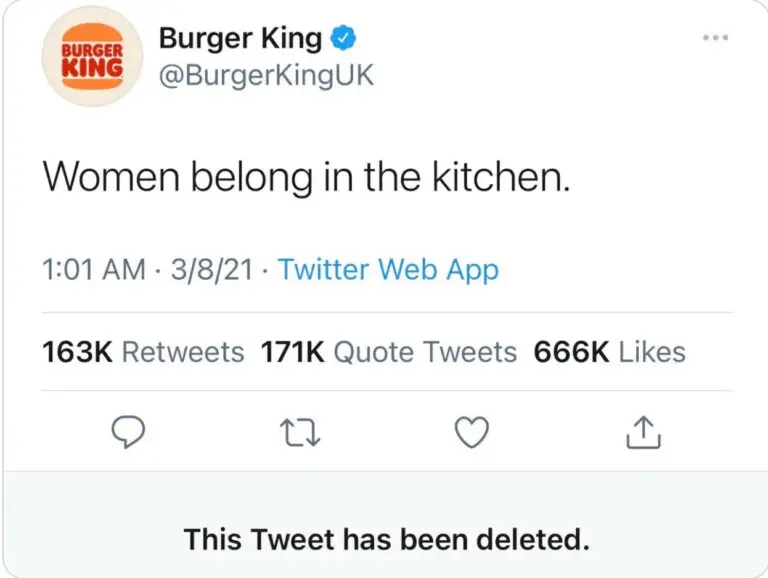 Some brands have bolder traits, and like to make a punchy statement. And most of the time it works well. But sometimes it can go too far: like when Burger King UK posted 'Women belong in the kitchen' on International Women's Day 2021.
It was the first tweet as part of a larger thread about how only 20% of chefs are women, and Burger King's endeavours to even out the gender ratio. The second tweet in the thread began with 'If they want to, of course.' But the damage was already done.
Clicks & TRESemmé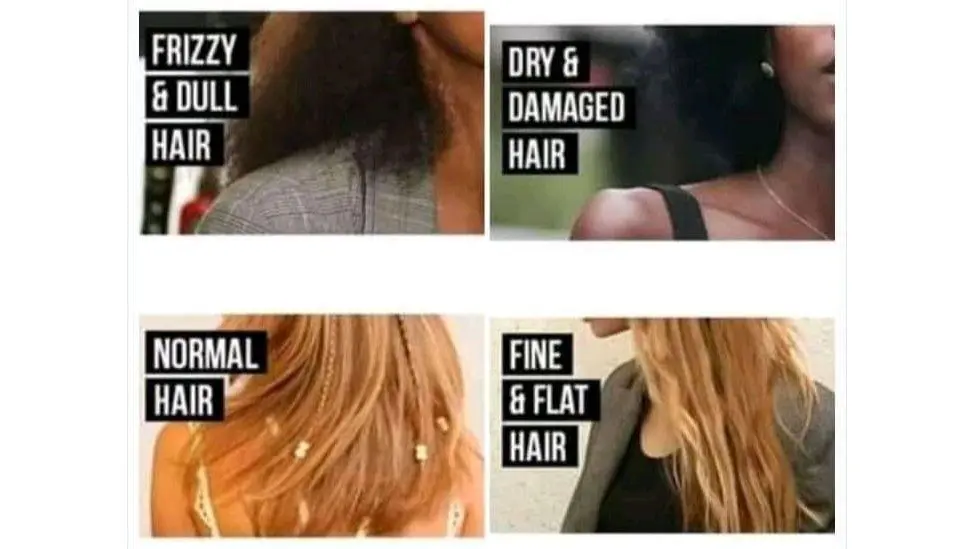 This was a Facebook Ad for TRESemmé run by South African pharmacy chain Clicks. However, for obvious reasons, it went viral beyond South Africa.
The ad is garishly obvious in its overt racism: it labels images of black women's hair as 'frizzy', 'dull', and 'dry' in comparison to white women's 'normal' hair.
This is one of the most damaging ads we've ever seen. If they were trying to develop a prejudiced and bigoted persona for their brand, then they definitely succeeded.
So why does my business need a brand personality?
Because it's one of the most important and valuable tools for marketing your business. Social media is becoming more and more prevalent for companies. This means that just having an account isn't going to cut it anymore.  
To stay afloat in an increasingly digital world, your business needs to be constantly creating valuable and meaningful content. It needs to be tailored to your audience and written in the tone of the personality that you want to emulate.
Let's not pretend: managing your social media is a lot of work by itself, before you even consider building a brand personality around it to match. But it's a necessity to be successful in the 21st century.
If you just don't have the time, know-how, or workforce to do it yourself, then we can help. Get in touch with us, and together we can start building a plan for how we can manage your brand's social media accounts.