Welcome to the 2020 Little Media Awards! Celebrating all things social media marketing within the past 12 months. Despite the challenging year, it's been for most businesses across the globe, we have still seen some amazingly creative social media campaigns throughout the year. We have eight categories that showcase the achievements of companies across a plethora of industries who have all made an impact on the world of social media this year.
And the winner is…
Best Use of User Generated Content – Zoom (Virtual Background Competition)
This award celebrates the social media campaign that did the best job at attracting user-generated content related to their brand.
Back in March, the entire planet was thrust into the world of online video meetings. "You're on Mute" may well be the most commonly said phrase of the entire year! Zoom quickly became the go-to virtual meeting tool for people to connect with friends, family and co-workers. Zoom suddenly had millions of additional users, but they didn't rest on their laurels. Instead, they harnessed their increased levels of popularity by launching a campaign that harnessed UGC in one of the most creative ways.
Zoom ran monthly competitions, asking their audiences to post photos of them using the virtual background feature. Which they did. In their droves. Every month they announced three winners. This contest allowed users of Zoom to get creative, increased social media engagement and reached an even larger audience.
A very 2020 campaign for sure. Bravo!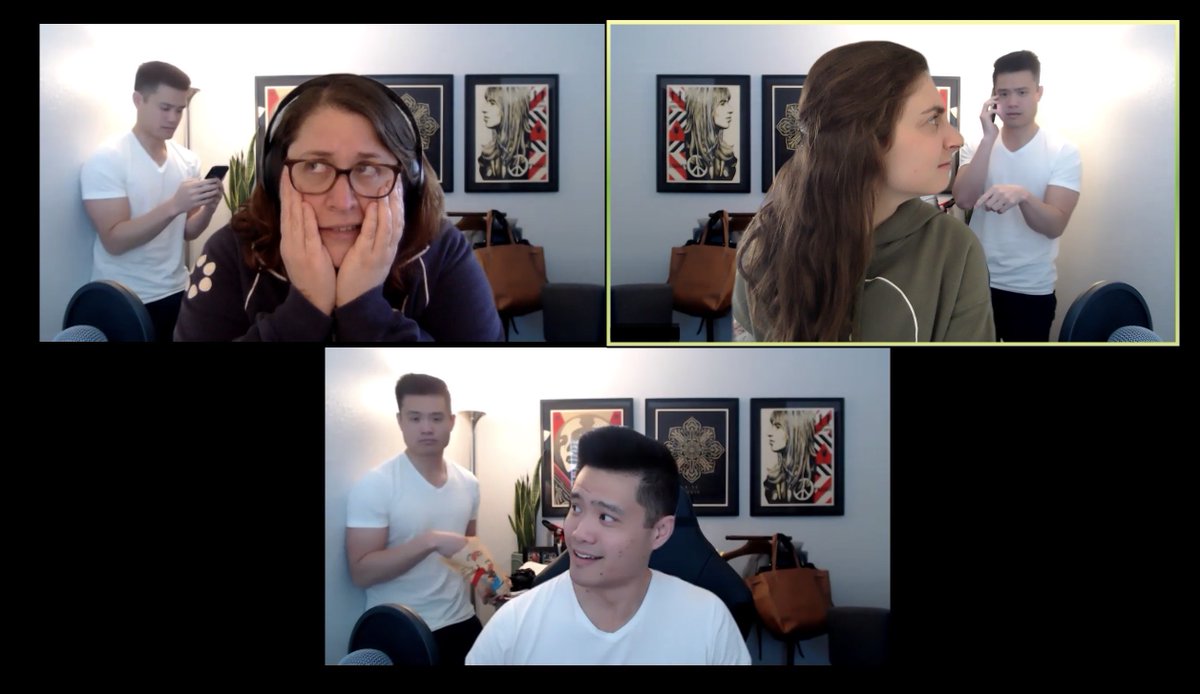 Best Use of Twitter – Coors Light (#CouldUseABeer)
On the face of it giving away 500,000 free beers might not sound the most creative social media campaign in the world. If you give away free stuff to everyone, of course, they're going to engage with your brand, right?
Well, timing is everything in Social Media Marketing.
Coors Light understood that the world was looking for a bit of positivity. And launched a campaign that encouraged Twitter users to nominate people who could use a beer and would then generously send a six-pack of beer to anyone that used the hashtag for a limited time.
The #CouldUseABeer campaign was successful because it perceived the mood of the world at that particular point in history. Of course, giving away free beers to anyone that asked was a recipe for success. But that success was exacerbated by the mood of the time.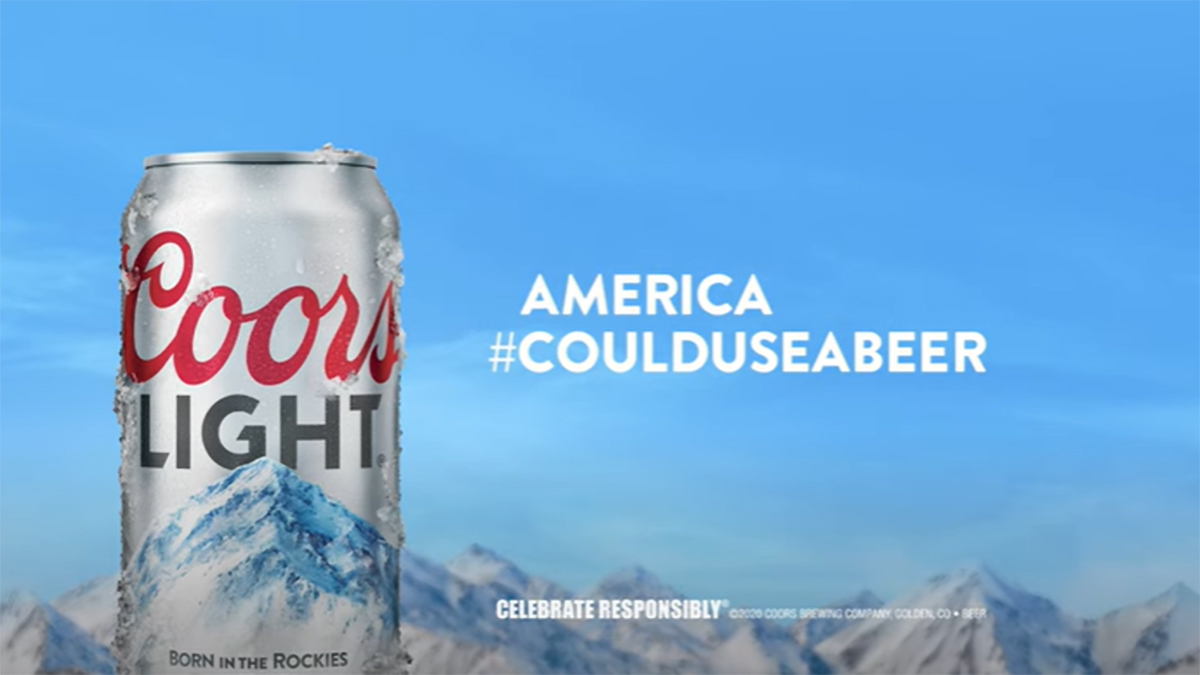 Best Use of Influencers – Dior (Forever Foundation)
You take a new product launch that solves your consumers' problem. You address relevant social issues. And you team up with 67 micro-influencers to communicate your message.
This is the winning formula for Dior and their new Forever Foundation product launch. The new foundation addressed beauty consumers' problems of not having enough shades of foundation, which had meant many skin tones had felt excluded. They then, utilised 67 micro-influencers, all of different skin tones, to represent each of the 67 skin shades available in the range.
The campaign was inclusive and diverse and achieved the brand's communication goals in a creative, yet cost-effective way.
Social Media Platform of the Year – TikTok
TikTok has been one of the fastest-growing social media apps in the world for the last few years now. Despite only launching in 2016, by the end of 2019, the Chinese app had already hit the 1.5 billion users.
But undoubtedly, 2020 has been the year of TikTok domination. The #LifeAtHome TikTok hashtag generated more than 2 billion worldwide views. And for the first time, TikTok launched its first-ever linear TV advertisement complete with well-known celebrities who had embraced the app.
And with its legal & political issues now seemingly behind it, the platform continues to go from strength to strength. What will 2021 have in store for the app?
Best Use of Instagram – Apple (#ShotoniPhone)
When many countries were forced into mandatory, nationwide lockdowns, many brands embraced the Stay at Home message. However, none quite embraced this message on Instagram as much as Apple. Apple are renowned for their creative, intuitive and stylish campaigns, and this #ShotoniPhone campaign is no different.
This ongoing Instagram campaign promotes its flagship smartphone product through the use of User Generated Content. iPhone users and creators were encouraged to contribute the Shot on iPhone hashtag by uploading and tagging their self-shot content using the smart devices. This had two significant benefits. Firstly, it generated tonnes of often highly creative content that Apple that they could use across their social media platforms. And, as it was Apple's own devices used to shoot the content (which very often, was extremely high quality), it showcased the technical photography/videography capabilities of the iPhone.
#ShotoniPhone has more than 17 million contributions on Instagram to date, proving the success of the campaign.
Best Use of Social Media Marketing for Good – Netflix (Wanna Talk About It?)
For many, 2020 has been challenging from a mental health perspective. Negative news stories, increased anxiety, and the stress of being under lockdown rules. It also meant that people were spending more time on social media, which often can have both positive and negative consequences on users' mental health.
That's why Netflix's 'Wanna Talk About It' campaign, highlighting and alleviating mental health concerns of their social media audience, was particularly effective. They utilised Instagram Live to encourage users to ask questions to mental health experts who offered advice on staying positive during lockdown. The live videos attracted more than 100,000 viewers at peak, proving the popularity of the initiative and enhancing Netflix's brand image. But more importantly, it helped spur a conversation between friends and family about critical issues and provided education to people that may have been going through a dark moment.
Best Integration with Traditional Media – Starbucks (Every Name's a Story)
A social media campaign doesn't have to stop on social media. In fact, some of the most innovative and creative social media campaigns are part of a brand's larger, overall marketing strategy. Before the pandemic, Starbucks introduced their every name's a story campaign. They took one of their most well-known brand attributes, Starbucks staff writing the customers' names on the cup, and took a look at the story behind the name, highlighting trans issues. The campaign was effective because it took something distinctive about the brand, whilst demonstrating that Starbucks was a values-led company.
The campaign used traditional TV advertising to communicate this message and then later invited users to get involved on social media using the #WhatsYourName hashtag, to get involved and tell their story. This engaged Starbucks' social media audiences and drove the brand's inclusivity and diversity values.
Most Creative Piece of Social Media Marketing – Burger King (Mouldy Whopper)
This social media advertisement certainly raised a few eyebrows, with some loving it and some hating it. The concept is simple. The ad shows the iconic Whopper burger decaying over 34 days. The ad may sound disgusting, and quite frankly, it is. But it's designed to showcase the brand's decision to remove artificial preservatives from its flagship Whopper.
The ad may leave a bit of a sour taste in the customer's mouth, but it also leaves an impression in their mind. A simple message communicated creatively is easily understandable and more importantly, easily rememberable.
And more, it's bold. And Burger King is a bold brand. Any short advertisement that communicates a message in an understandable but original way gets shared around social media, starts a conversation AND portrays one of the brand's key brand personality traits, is on to a winner!