Instagram is one of the most popular social media platforms globally, with an active user base of over 1.3 billion people. For casual users, Instagram is perfect for sharing snapshots of your daily life, following your favourite celebrities or athletes, and keeping in touch with friends and family. For businesses, Instagram is fantastic for sharing images of your products and services, selling goods through their e-commerce feature, targeting new customers and more.
However, some platform users are starting to discuss the idea that their accounts are being restricted or also known as shadow banned. We must stress that this is not 100% proven and that Instagram has not confirmed that shadowbanning is real. 
This blog will discuss what shadowbanning is, what it looks like, and ways to remove it.
What is shadowbanning on social media?
The idea of being shadowbanned is not just for Instagram but also for other social media platforms. According to Hootsuite, "A shadowban is when a user is muted or blocked on a social media platform (or forum), without receiving any official notification about it".
What does shadowbanning on Instagram look like?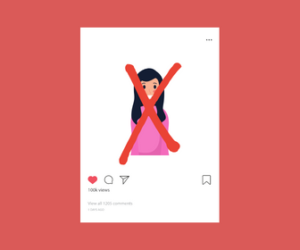 If your organisation posts on Instagram regularly and you have noticed that your followers, likes, engagement and reach have all taken a heavy hit, then this is a sign that your account has been shadowbanned by Instagram.
Why your account might be shadowbanned?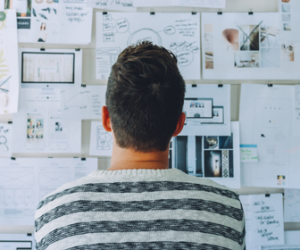 There are a few different reasons why your account might be limited:
Continuously breaking the platform's

community guidelines

.

Uploading videos from TikTok and then posting them on Reels.

Following too many accounts in a short period of time to try and grow your following and online presence.

Using the same hashtags over again in your posts.

Using hashtags that Instagram has banned.
If you think that your account is restricted, there is a simple test that you can conduct. Publish a post using unpopular hashtags. Login into a different account and search for those hashtags to see if your post appears under the recent tab. Using unpopular hashtags will make it easier to see if your post is there and help verify the test. If you can see the post, you are unlikely to be shadowbanned.
How to remove your shadowban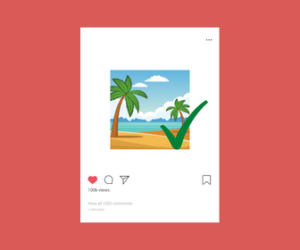 There are a few different methods that you can use to try and remove your ban:
Stick to the community guidelines of Instagram.

Ensure you content is always relevant to your target audience 

Avoid spamming other users 

Limit following accounts to only 50 per day but make sure that you spread them out to avoid getting your account flagged.

Avoid reposting videos from TikTok.

Switch up the hashtags that you use and make sure to post only the relevant ones. 

Don't use hashtags that Instagram has banned.
The list below showcases all of the hashtags that you should avoid when posting content.
A – #abdl, #addmysc, #adulting, #alone, #always, #armparty, #asiangirl, #ass, #assday, #assworship
B – #beautyblogger, #besties, #bikinibody, #boho, #brain
C – #costumes, #curvygirls
D – #date, #dating, #desk, #direct, #dm
E – #edm, #eggplant, #elevator
G – #girlsonly, #gloves
H – #hardworkpaysoff, #hawks, #hotweather, #humpday, #hustler
I – #ice, #instasport, #iphonegraphy, #italiano
K – #kansas, #kickoff, #killingit, #kissing
L – #loseweight, #lulu
M – #master, #mileycyrus, #milf, #mirrorphoto, #models, #mustfollow
N – #nasty, #newyearsday, #nudity
O – #overnight
P – #parties, #petite, #pornfood, #prettygirl, #pushups
R – #rate, #ravens
S – #saltwater, #samelove, #selfharm, #single, #singlelife, #skateboarding, #skype, #snap, #snapchat, #snowstorm, #sopretty, #stranger, #streetphoto, #sunbathing, #swole, #shower, #shit
T – #tag4like, #tagsforlikes, #tanlines, #todayimwearing, #teens, #teen, #thought
U – #undies
V – #valentinesday
W – #workflow
Y – #Youngmodel
Final thoughts 
Instagram will still remain a popular social media platform for casual users and organisations. But with this question mark about shadow banning looming over them, do you think they should address this issue head one and be fully transparent?