Instagram is one of the world's most popular social media platforms, with an estimated user base of over one billion worldwide. A large portion of these users is from India and the United States, respectively, 201 million and 157 million Instagram users.
However, with the rise of TikTok over the past few years and younger audiences starting to prefer short video content, Instagram could begin to change the main feed display of their platform as a way to combat TikTok and try and win back younger users.  
This blog will take a deep dive into what makes Instagram popular, the rise of TikTok, and how Instagram is potentially making changes to win back younger users.
What makes Instagram popular?
There are several different reasons why Instagram is so popular. To begin with, downloading the app and creating an account is very simple and easy to do. Additionally, the platform's design is user-friendly, allowing users to have a positive and pleasant experience. The ability to share photos/videos and the in-app editing feature also helps make Instagram stand out. 
For any sized business or organisation, the features and possibilities that they offer help to make the platform so popular. With the e-commerce feature, 'Instagram Shopping', organisations can create a business page and sell their products. Another reason why Instagram is popular is because of the marketing possibilities. If done correctly, you can target and reach your desired audience, build brand awareness, make personal connections with customers, increase your website traffic, and ultimately make more sales. 
The rise of TikTok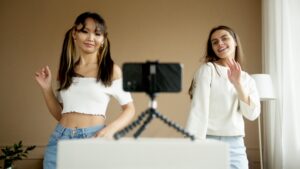 TikTok was originally known as Musical.ly, launched in Shanghai in 2014, and had success in the United States. In 2016, a Chinese tech giant called ByteDance launched an app similar to Musical.ly, which they called Douyin. With both apps doing well in their respective geographical markets, ByteDance purchased Musical.ly in 2018 and merged both apps to form TikTok. However, TikTok is still called Douyin in China.  
With short video content becoming increasingly popular, as of September 2021, TikTok has surpassed one billion active users, making it one of the world's most popular social media platforms. A study conducted by Neilsen found that users of TikTok believe that the app is more authentic and community-oriented, unlike other platforms. Furthermore, the study also found that the content on the app is more fun and engaging.
How Instagram is fighting back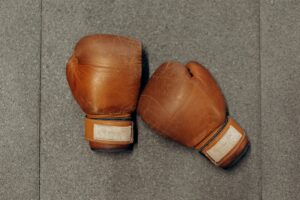 To combat TikTok and stop younger Instagram users from switching over to the short-form video app, Instagram could be planning to make some significant changes. One potential change is integrating all forms of content into a swipeable user interface. Instagram has already started to make some changes by testing new 60 second stories where you can add music and effects just like TikTok. Additionally, the 60-second stories will also no longer be split into segments, helping to make the app more streamlined and to give content creators more freedom. 
Adam Mosseri, the head of Instagram, recently said that the platform is "no longer a photo-sharing app" and that users use the app for entertainment and not look at digital photos.
Final thoughts
Instagram will still be a popular social media platform for casual users, content creators, and businesses. However, with TikTok being the number one platform for short video content, do you think that the potential changes could help bridge the gap and bring back younger users? 
We'd love to hear your thoughts on this in the comments below.