It's a day dedicated to spreading the love (and spending a lot doing so). Almost $4 billion will be spent on meals and movies out in celebration of Valentine's Day (muchneeded). You may think there isn't much point in spending time creating a Valentine's Day campaign. Maybe you think your business is too unrelated, and you can't link the day to your company. Think again! 
Take a look at our top Valentine's Day campaign ideas to inspire you in spreading the ♥️ for the 14th. 
Run a promotion or competition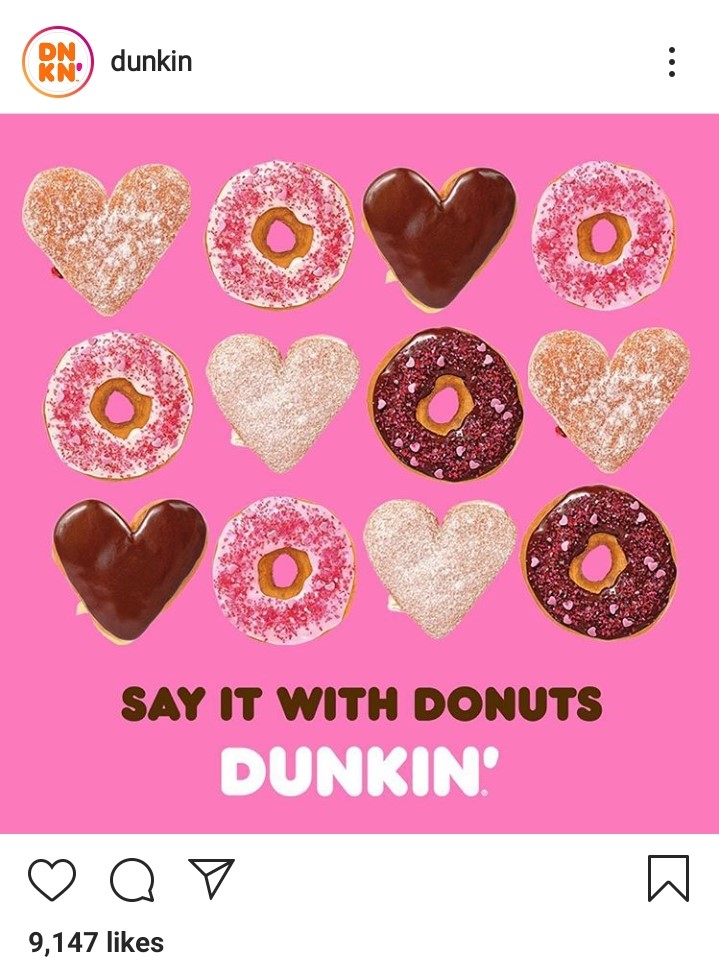 The majority of couples plan on purchasing a gift for their partner this Valentine's Day. Gen Y are leading the way with 63% planning on buying presents (finder). If you're lucky and your company sells food, jewellery or clothing, then run a promotion on your best-selling product, or even better, create a new one! Dunkin Donuts create heart-shaped donuts for Valentine's day, and along with their use of clever hashtags and competitions, they're a huge success. If your business has nothing to do with Valentine's Day, that doesn't mean you can't run a sale or a competition. Plan your campaign and competition in advance and don't be afraid to release it before the day – make the most out of Valentines! 
Link it to your business 
It's all well and good creating a Valentine's Day campaign for your social media channels, but you won't get nearly as much engagement if you don't link it to your business. It may seem difficult if your service or products don't relate to Valentine's, but with a bit of creativity, you can link the day to even the most unrelated products. Try out some puns or play on classic sayings and pick-up-lines. If you can't tie your business to the day in any way, then why not do a fun competition with your staff? In-house competitions can create funny and engaging posts for Social Media. There's always something you can do. If there's a will, there's a way! 
Use humour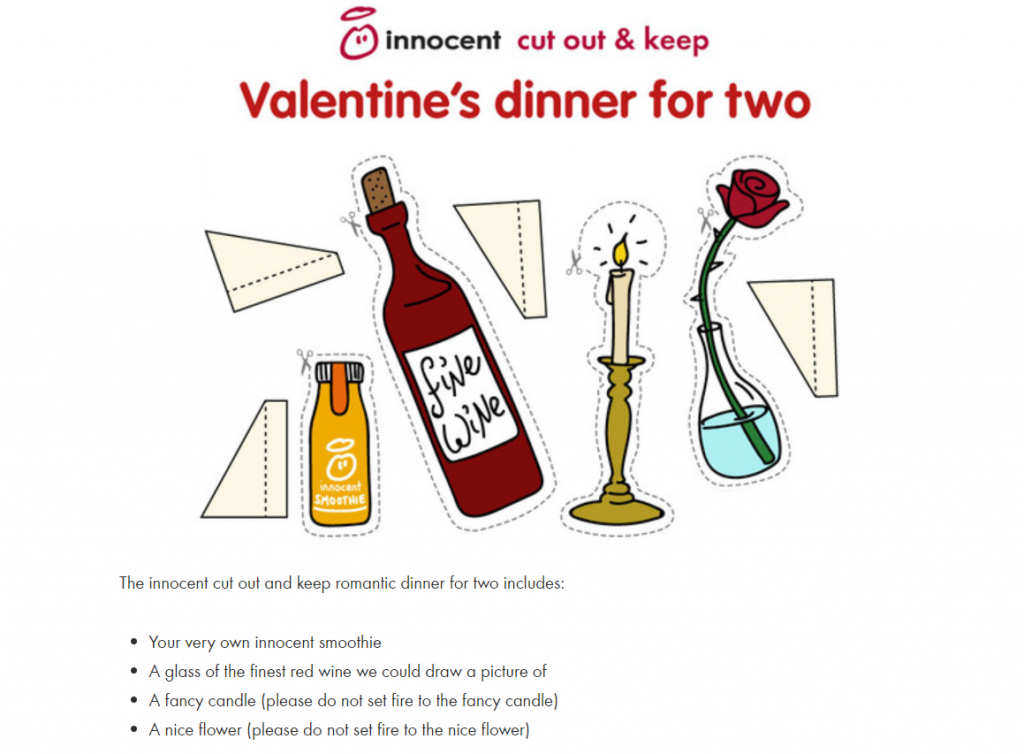 Valentine's day isn't the most serious of holidays, so take advantage of it! Have some fun with some tongue-in-cheek posts. Why not create your own pick-up lines and link them to your products? Play around with trending memes, or try creating your own! Humour often leads to more engaging posts, especially on platforms like Twitter and Facebook. To inspire you, take a look at one of Innocent's Valentine's Day campaigns. They created a cut-out dinner for two to save people going out and buying an expensive meal, including wine, flowers, a candle and your very own Innocent Smoothie. It's the perfect example of a light-hearted post that also links to a product. 
Make it shareable 
If you're doing a competition, try and encourage your audience to share something with you, whether it's a photo or just a comment. The more people that interact with your posts, the greater your reach. If you're on Facebook, run a competition that get's customers to like your page and share your post. And whatever Valentine's Day campaign you decide on, always use hashtags. If you're scheduling your posts ahead of the 14th, then check back in on the day before your post goes live and see what's trending. Use shareable hashtags that link to your campaign as well as trending ones to maximise engagement. 
Anti-Valentines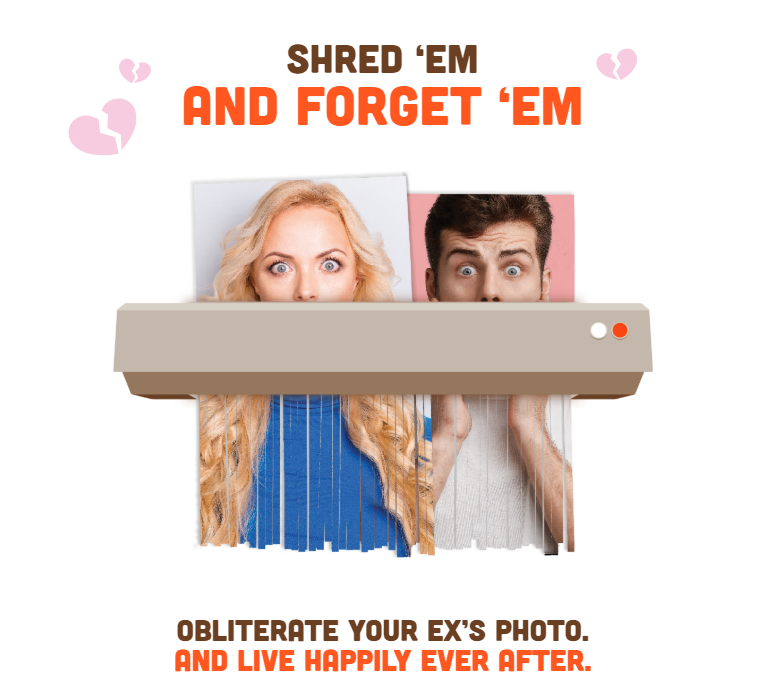 Don't forget all the singles out there! Why not create a campaign aimed towards all those single on Valentine's Day? It could be the perfect opportunity to create a hilarious anti-valentines day campaign. Remember, for all those that are celebrating, there are all those that aren't. Around 45% of people don't celebrate Valentine's day (Fundivo), that's a lot of people to target. Where your competitor will likely target couples, stand out from the crowd and target the singles market! Hooters did a 'Shred 'em and forget 'em' campaign, encouraging customers to shred photos of their ex and offering them 10 free wings when they purchase 10, showing you don't have to support Valentine's Day to make the most out of it!
Targeting
Be certain that your adverts are targeting the right buyers. Here are some stats to help you focus your Valentine's Day Campaign. 
62% of men expect to spend for their partner vs only 45% of women who say the same (finder).

35% of Valentine's Day shopping takes place in stores (Fundivo).

Married and domestic partners will spend the most with an average of 66% making purchases (muchneeded).

Gen Y plans to spend the most on Valentine's Day, followed by Gen X and then Baby Boomers (finder).
Time to spread the ♥️
When making your Valentine's Day campaign, make sure you plan ahead, create something original, and link it back to your products. Day's like this are an excellent opportunity for organising events, competition and promotions that can increase sales, and improve your reach and engagement on Social Media. So don't miss out, even if you think you can't relate your business to Valentine's Day, get creative, and you never know what you might come up with. Have some fun with games or competitions in the office and share the love on Social Media.
And lastly, Happy Valentine's Day!
For the latest tips, stats and trends you can sign up to our newsletter here.