With 2021 coming to an end and 2022 arriving just over the horizon, it's that time again to take a look at the top five social media trends for 2022. 
The social media strategy that you put in place plays an essential role in your overall marketing strategy. Identifying, capitalising, and implementing the latest social media trends is a fantastic way to stay relevant, boost your online visibility, increase engagement with your target audience, increase website traffic, and turn followers into potential clients or customers. 
To help you prepare your social media strategy for the new year, here are our top five social media trends for 2022.
TikTok will overtake Instagram for marketing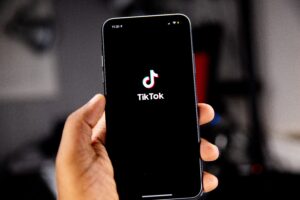 Instagram has always been a fantastic platform to conduct marketing, primarily because of the visual aspect and the use of the story feature. Although visual content is still popular, short video content has become extremely popular, primarily through TikTok. In September this year, TikTok surpassed over one billion users worldwide, showing that short video content is the way to go. 
You might be thinking about how you conduct marketing on TikTok. Well, TikTok has business tools available to help you set your goals, select your audience, set your budget, and design your ads.
Video content will be kept short (Except YouTube)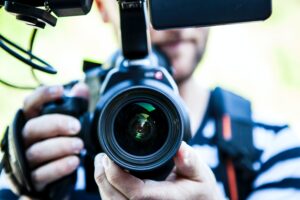 As mentioned previously, short video content is extremely popular and will be the same in 2022. Short-form video content should be no longer than a few minutes, and they are an effective and exciting way to communicate and reach new audiences by showing impactful messages that consumers can relate to. Applications like TikTok, IGTV, and the latest YouTube Shorts feature are great platforms for posting your content. Try posting them on Twitter, as this is another platform where short-form video content can go viral.
How to start?
Create a list of video ideas relevant to your business and look at what your competitors are doing. Try checking out what's trending on the discover page on TikTok or other short video platforms. Once you have an idea ready, grab a smartphone, tripod and start creating. When a few videos have been published, make sure that you monitor their performance and note which videos performed the best. From completing this analysis, you will be able to make any adjustments to future videos.
E-commerce will continue to grow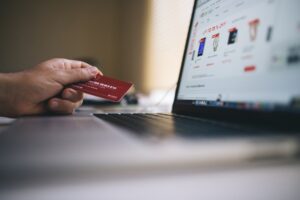 Restrictions caused by the global pandemic resulted in a fundamental shift in consumer shopping behaviour. Businesses that heavily relied on traditional brick and mortar retail had to adopt an e-commerce approach to combat this change. Although restrictions have eased over time, we all have gotten used to shopping online through our computers or mobile devices due to convenience, the ability to compare prices, and check reviews. 
If your business already has a website, why don't you try selling on social media platforms such as Instagram. Here you can set up catalogues with your products, allowing you to expand your customer database.
Influencer marketing will become a common feature in marketing strategies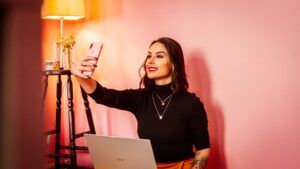 Influencer marketing is still a relevantly young concept within marketing. However, it has become an increasingly popular tactic for creating brand awareness and product promotion over the past few years. According to Business Insider, the influencer marketing market is set to reach £15 billion in 2022.
Unlike celebrity endorsements, influencers use their social media platforms to build a connection between a brand and users. With influencers having a large following, it can help your business reach specific demographics, spread positive word of mouth about your business or product, and ultimately increase your customer base, resulting in more sales.
Social listening will become more important than social media monitoring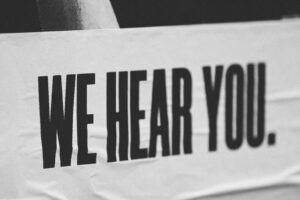 Our final social media trend of 2022 is that social listening will become more important than social media monitoring. Social media monitoring only focuses on a particular brand or campaign. In contrast, social listening is a process used to understand the online conversation about your organisation, products or services, and direct and indirect competitors.  
To start conducting social listening, you first need to identify what social media channels your business uses the most. Start looking at related keywords and hashtags that you might use, and see what users are saying about your business. With social listening, collecting data allows your brand to make any changes, such as adopting techniques that your competitors are using or improving your products or services.  
Final thoughts
Here are our top five social media trends for 2022. Trends on social media can help you to increase engagements with followers and increase the exposure of your business. Make sure to capitalise on the trends above to give your business the best possible start for the new year.
If you think there are more social media trends for 2022, we'd love for you to tell us about them in the comments below!