If you manage social media for your business, you probably know how much time that involves. Coming up with fresh and exciting content can be sometimes tricky; however, it's crucial in every social media marketing strategy. Thankfully, there are programmes out there that can support us in this challenging journey and help us create content that grabs attention and attracts more followers. However which one should you start exploring? There are so many programmes out there; we know it's impossible to check them all out. That's why we came up with a short list of those that in our opinion deserve your attention. 
Here are some of the best ones:
Canva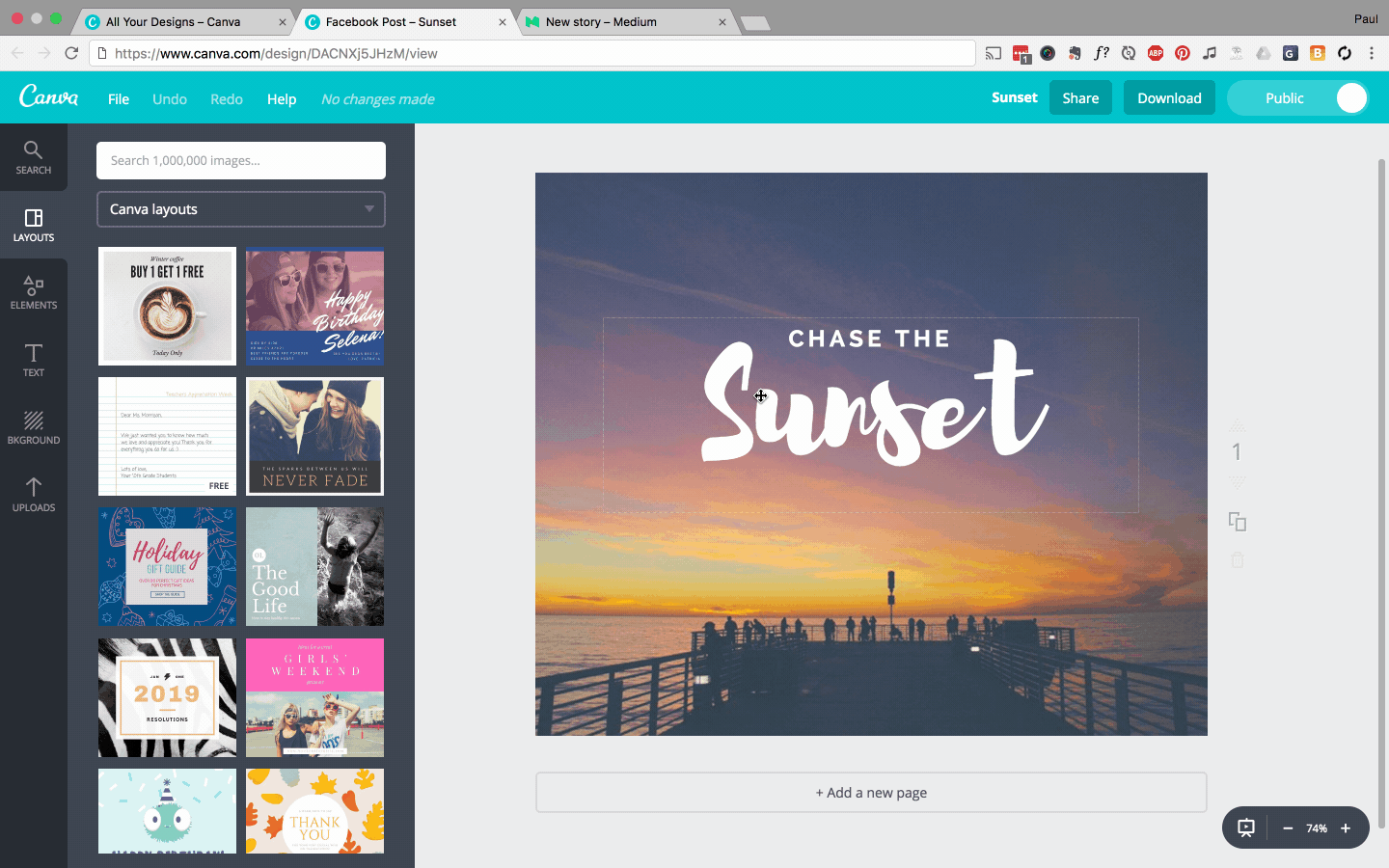 This is probably one of my favourites. Canva is a graphic design tool for amateurs. With thousands of templates available, the programme allows you to design all your social media posts, as well as business cards, leaflets, menus etc. Using drag-and-drop, you can quickly add images and text to your designs.
Crello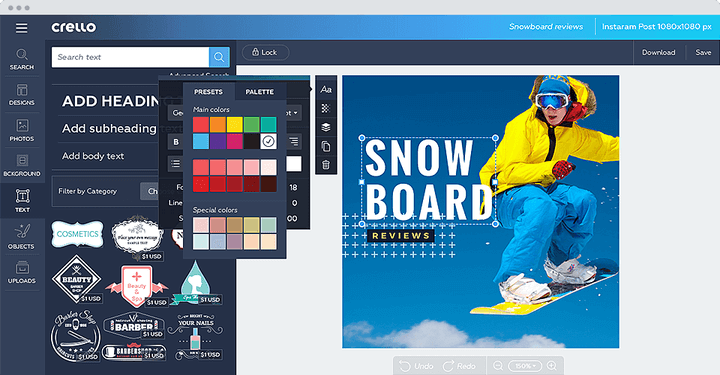 Crello is another straightforward programme for creating graphics and marketing materials. It's very similar to Canva; however, there is one significant difference. Once you upgrade for approx, £8 a month, you'll have access to hundreds of animation templates. Just in a few minutes, you can create eye-catching videos for your social media. Since animation and video tend to be expensive, Crello gives you an excellent opportunity to add more visual content to your campaigns at a minimal cost. 
Fastory
Fastory is like Canva but for Stories. It allows you to design static and animated stories, which you can then share on Instagram or Snapchat. It's a great tool for adding eye-catching content to your profile in just a few minutes. 
Quik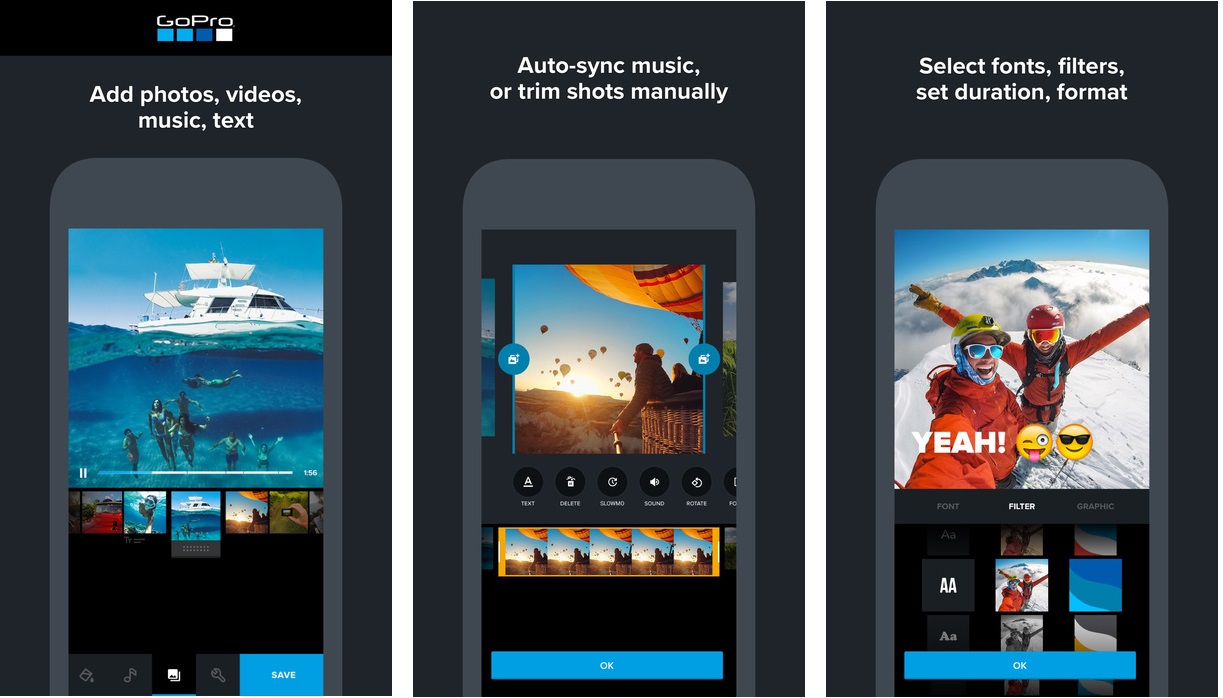 Quick is an app that allows you to create videos for social media just in a few taps. You can upload your own videos and photos and customise the text and music. It's effortless and quick to use! 
Snapseed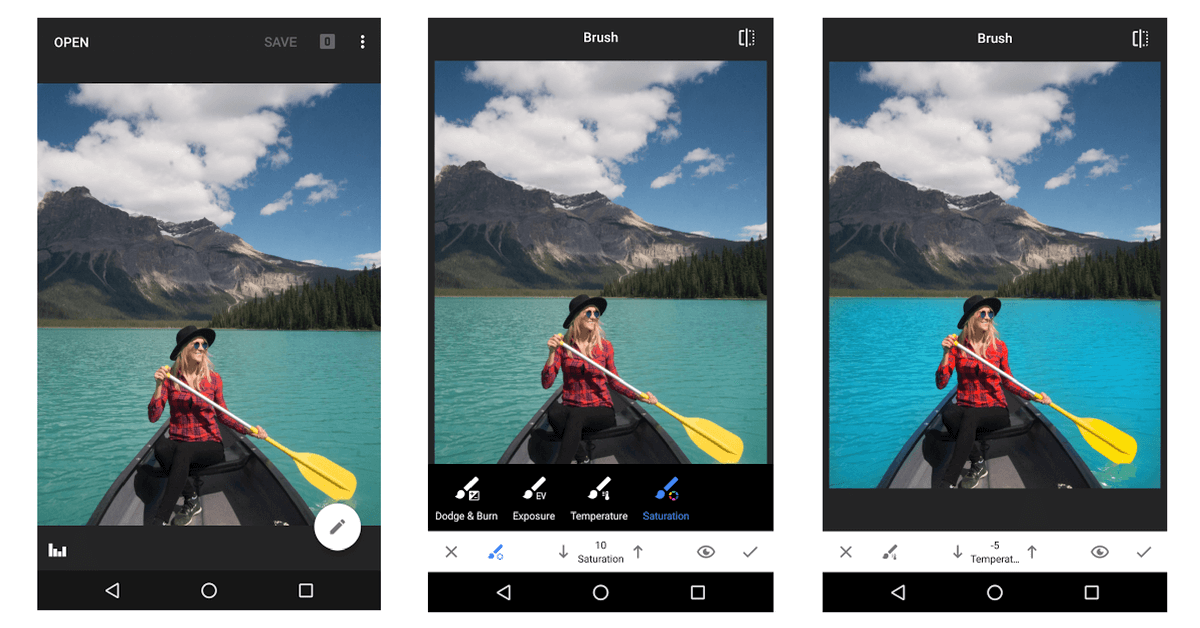 Snapseed is a basic photo editing application that allows you improve all your images with just a few clicks. With a variety of different filters and tools, you can make your pictures really stand out. 
Later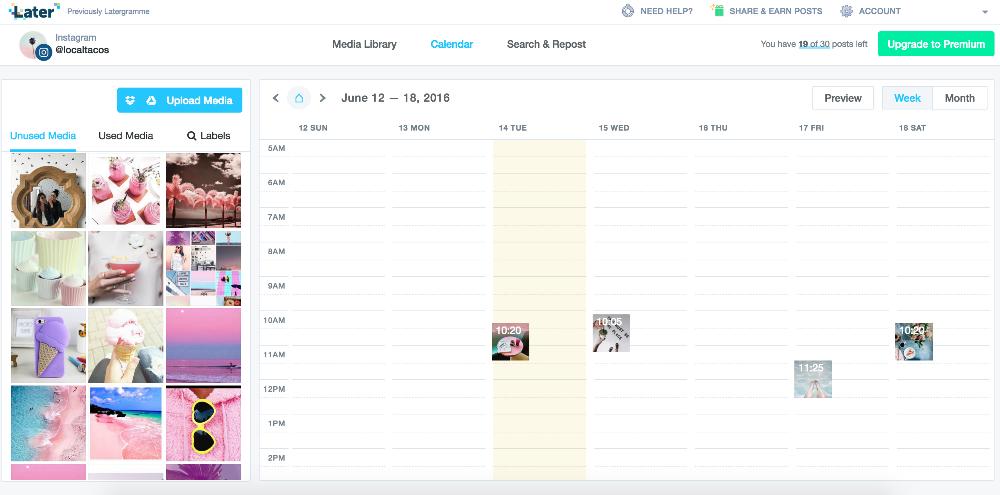 Later is an Instagram management tool. It has a number of useful features. First of all, it allows you to schedule your Instagram posts, however, unfortunately, you have to do it manually afterwards using the app. With Later you can also monitor and analyse every single post as well as research for other users and keywords. It's a great way of sharing User Generated Content with your followers. You can search for posts relevant to your industry and the repost them on your profile. (Make sure you always credit the author!)
Twitonomy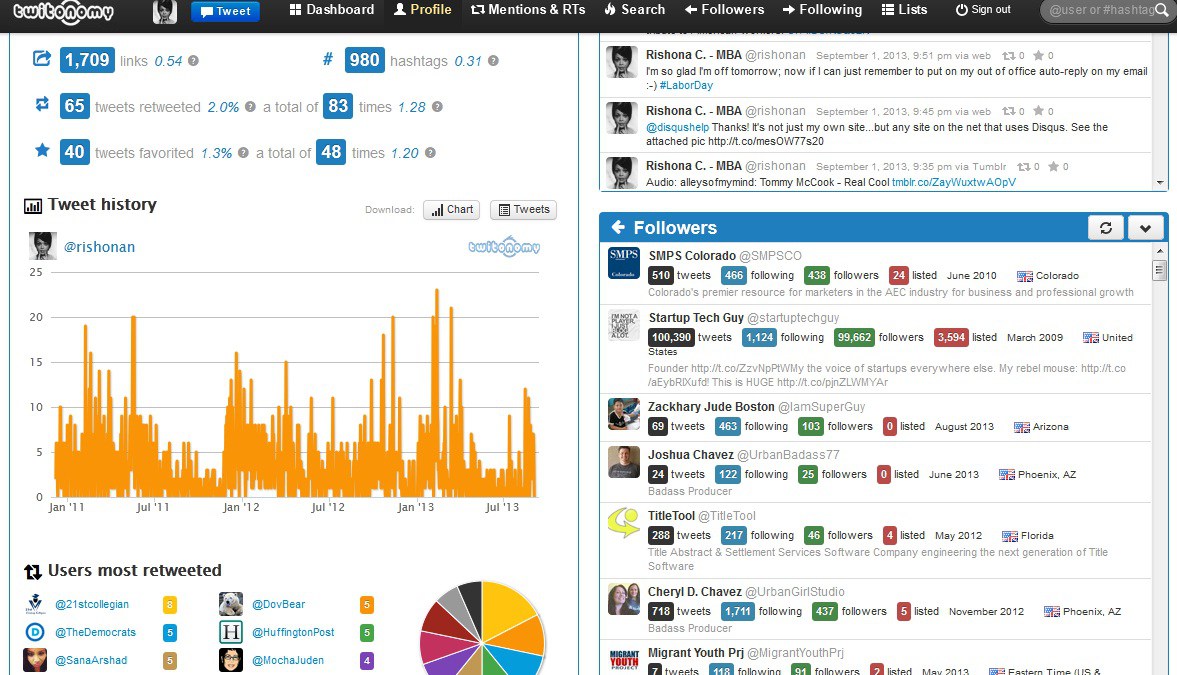 Twitonomy is an analytics tool that allows you to monitor your Twitter performance. You can monitor and analyse your profile, followers and keywords but most importantly you can find out when is the best time day and time to tweet. 
Do you use already a programme that you love, and it's on the list? Comment below!