You may already be regularly using Twitter to keep up with your preferred businesses and participate in popular topics – But are you aware of just how beneficial Twitter could actually be for your business?
You might already be aware of the advantages of Twitter as a platform, but aren't sure how to apply them to your company. This piece will go through why Twitter is vital for organisations and how to create the biggest opportunity in this blog.
Obtain useful client information
There are about 5 million tweets sent out each day on Twitter – an average of 6,000 tweets every second. This illustrates its popularity as a communication channel. These interactions can also be a significant indicator of user feedback for organisations. Leveraging Twitter to explore trends and subjects that matter to your market can assist you in finding out how to connect directly with them more successfully. At its core, Twitter is a customer insights engine.
Twitter is among the best places to stay up to date on current events and discussions. It allows you to see what Television series individuals are viewing, as well as what social media projects they are taking on. What are individual's opinions on a particular issue or trend? What are their interests, attitudes, and perspectives? Everything is seen on Twitter, and these findings may help businesses do everything from introducing new goods and services, to improving existing ones. It is indeed a fantastic opportunity to connect with customers in a genuine way, personifying your brand.
Companies use Twitter to interact with our society and stay up to date. Since users are on Twitter to discover new things and learn more about what they enjoy, you're more likely to leave an enduring impact. The Twitter Explore tab provides you with an up-to-date list of popular subject matters and hashtags in your area that are appropriate for your preferences. As a result, you may utilise this feature to find significant Twitter hashtags and topics for your target demographic.
Create a sense of brand identity and understanding
Among the most important advantages of Twitter for businesses is how it allows you to swiftly distribute information and engage in discussion with your customer base. As a result, your followers will find your Tweets and material useful and, hopefully, share it with their friends. Twitter has released an Organic Tweets beginning kit document to help companies to define their style of communication, whether they're just getting started, or are an established organisation in need of an update.
The way you format your Tweets and interact with any followers on Twitter is crucial for developing your brand's identity and increasing visibility. Try to ensure your language is consistent with your brand image and style. The sorts of dialogue and subjects you're engaged in, as well as the tonality of your Tweets, will allow you to reach a following of people who share your viewpoints.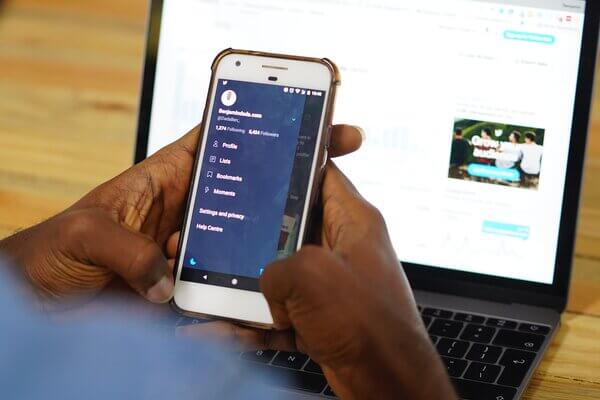 Take a look at Ben & Jerry's, for instance, who sell ice cream but moreover uses Twitter to discuss political and social problems. It utilises the social network to promote progressive issues that are meaningful to the company, and as a result, it has been capable of reaching a large number of individuals who share its concerns. 
Interacting with your viewer's comments and mentions further increases your likelihood of appearing in the posts of non-followers. Such efforts allow you to increase your exposure and brand recognition, which is a big Twitter advantage. On Twitter, the far more effective brands have used both free and paid techniques. For example, if your account has a steady flow of compelling organic material, a Followers strategy seems to be more likely to succeed. Advertising a Tweet, on the other hand, can help it gain natural traction.
Develop a brand community
One of the key advantages of using Twitter for creating and fostering your brand community is the simplicity with which brands and consumers may communicate. Brands may utilise the platform to initiate and engage in important discussions, interact with their audience, and expand their fan base. Consumers would like to have businesses assist them to engage with similar people on social media. They want companies to create communities in which customers may participate.
It should be no wonder that cultivating a brand community and bringing individuals closer through a mutual interest or purpose may be one of Twitter's biggest commercial values. This could be done by frequently promoting the Tweets of your users and dedicated consumers to offer gratitude while also encouraging others to join in.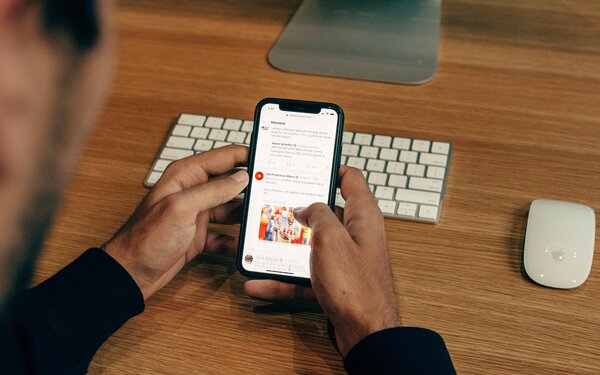 The most developed businesses regard Twitter as a key marketing, customer service, and industry analysis channel capable of providing useful data across every part of the company – All with good reason. Clients may easily get in touch with businesses and leave comments or seek some assistance via the site. Companies can therefore take advantage of this chance not just to gather crucial input for improving their products, but also to provide the assistance that their clients require.
Multiple daily posts are anticipated, not bothersome
Twitter seems to be the singular social media platform in which marketers are advised to upload content up to 15 instances per day. Twitter, unlike its primary competitors Facebook and Instagram, is still quite chronological. Because tweets do hold a limited lifespan in the stream of tweets, new posts as updates on a regular basis are required to maintain current.
Companies should therefore take advantage of this chance to include a diverse mix of material that both entices and informs their Twitter followers while also keeping them engaged. Text messages, photos, videos, live streaming, and polls are all available on the site, and they may all be used to spark discourse in various manners.
Twitter's capacity to disseminate a statement so fast is one of its great attributes. Every day, many tweets go viral because they're humorous, relevant, or important, according to everyone who visits the site on a frequent basis. These tweets could originate from anybody, regardless of their number of followers. Companies can also go viral with a tweet, thus improving exposure, traffic, and engagement immediately. All that it requires is good timing and a well-received post.
Final Thoughts
Twitter is a one-of-a-kind promotional tool with a lot of potential for businesses searching for a different approach to engage with potential clients. It hasn't yet been overpopulated by a large number of business accounts, and it has kept the genuineness that other social platforms have lost, resulting in a loyal following of users who are weary of Instagram's meticulous filtering and Facebook's biased media.
To accommodate the ever-changing environment of mobile channels, businesses must be prepared to take advantage of different platforms. If you desire to leave an impression, you ought to use Twitter. It's possibly one of the authentic platforms left, and entering businesses have a range of opportunities. Twitter users are further motivated, advised, and care more passionately about brands connecting with culture than the overall public. Your listeners have already gathered and are paying attention. By connecting with the influential and enthusiastic community on Twitter,  you enable your brand to make a difference and produce results for your company.
To find out more about how Twitter can benefit your business, get in touch with us here.